STEM at RRCC
What is STEM?
STEM stands for Science, Technology, Engineering, and Mathematics. Any classes in Physics, Biology, Geology, Math, Engineering, or Chemistry qualify as STEM. 
STEM at RRCC includes:
Supporting Students to Transfer into a STEM degree at a 4-yr University
Join a growing community of students participating in STEM research, internships, clubs, IDEA Lab and more to better prepare for transferring into a university STEM degree. RRCC provides students with strong academic programs in STEM, as well as many opportunities to get hands-on experience both in and out of the classroom. Whether through a biology research experience, Engineering Club workshop, or real world project in the IDEA Lab, RRCC encourages students to get involved in several STEM experiences to strengthen academic and career goals, discover best transfer pathways, and find support for STEM learning. Students who become involved in STEM activities become likely candidates for STEM Scholarships. Take advantage of all that RRCC has to offer!
Join the Engineering Academy at Red Rocks Community College
The Engineering Academy supports students to transfer into a four-year engineering or computer science degree.
Nervous about your engineering studies or transfer pathway? Joining the Engineering Academy is one of the best ways to ensure you get the support you need to succeed. This community takes the guesswork out of course selection and helps you reach your academic goals.  Through advising, internships, research, career development and engineering skill-building, the Engineering Academy prepares students for careers in the rapidly changing world of work.
***The Engineering Academy will begin Fall 2019. To express interest in the Engineering Academy, please complete the Interest Form. Information will be emailed to those who complete the form***
Benefits to joining the Engineering Academy include:
Support through Engineering Transfer Workshops

Assistance with scholarships, internships and research

Field Trips to industry and universities

Opportunities for professional networking
Want more information? Please complete the Engineering Academy Interest Form.
Follow the Engineering Academy on Facebook at www.facebook.com/rrccengineering/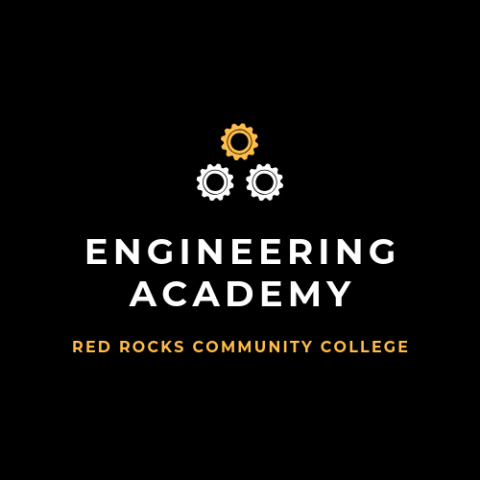 Design and build your STEM project and skills in the IDEA Lab!
The IDEA Lab is the center of innovation and STEM at Red Rocks. Tools, resources and design space available to support prototyping and building STEM projects. 3-D printers, microcontrollers, soldering, whiteboards and more! Located on west end, across from Student Life Desk.
Colorado Space Grant Consortium
RRCC is part of NASA Space Grant Program through the Colorado Space Grant Consortium (COSGC) which provides Colorado students access to space through innovative courses, real-world hands-on satellite programs, and interactive outreach programs. 
Science Expo
Doing an interesting research or class project in one of your science classes? Consider presenting at the Science Expo where each semester students create a poster and present their work on campus. Learn more about the Science Expo.
STEM Clubs
Joining a club is a good way to meet peers interested in similar fields or careers, gain leadership experience, and get more involved on campus. There are several active STEM clubs on campus, including Biology, Mechatronics, Engineering and more. Consider joining or starting a STEM club.
STEM Scholarships
The Red Rocks Community College Foundation Scholarship Program has many STEM scholarship opportunities. Engineering students who intend to transfer to Colorado School of Mines may be eligible for a scholarship from the Harvey Family Foundation. This scholarship, which may cover up to one full-year of Red Rocks tuition, is managed by the Foundation office so be sure to look for their scholarship deadlines. Harvey Scholars are typically very engaged in STEM activities so be sure to get involved and take on some leadership roles! 
Exploring Innovation: K-12 Educational Outreach
The RRCC IDEA Institute creates opportunities for students in K-12 to experience hands-on STEM education. The mission of our outreach is to inspire the next generation of talented and diverse students to engineering and technology careers. Our activities emphasize creative problem solving, arts, collaboration, leadership, innovation, and the application of technology. Learn more about our K-12 outreach.