Easy Steps to Becoming an RRCC Student
Information Regarding COVID-19
It's easy! Red Rocks Community College welcomes anyone 17 years of age or older, who can benefit from our instructional programs and courses, including high school graduates, non-graduates, or students at least 16 years old who are currently enrolled in a high school concurrent enrollment program. Students younger than age 17 who are not in a concurrent enrollment program may apply for a waiver of the age requirement through the office of the Vice President for Student Services.
Note for International Students
International Students: Do not complete the application below. Download the International Student Application with instructions here, or email international@rrcc.edu for additional information.
▼ Out-of-State Online Student Eligibility
RRCC is an approved member of the National Council for State Authorization Reciprocity Agreements (NC-SARA). The state currently NOT authorized to offer online programs and degrees as approved for reciprocity through the National Council and/or by state authorization is California. At this time, RRCC is unable to accept applications from students who reside in this state and wish to enroll in online courses.
Determine whether you qualify for in-state tuition:
When applying online, you will be asked for the following information regarding how long you have lived in Colorado. Note: If you are less than 23 years old, you will need to also provide the following parent/guardian information.
Dates for any extended absences from CO in the past two years
Last two years CO state income taxes were filed
Last two years of CO motor vehicle registration
When you became a registered voter in CO (month and year)
Date your current driver's license or ID number was issued and date of expiration
Apply for RRCC Here
If you are new to RRCC or have been away from RRCC for a year or more, you need to complete the online application for admission or stop by the Admissions Office.  If you have questions concerning the application process, please call Admissions at 303.914.6348, email us at admissions@rrcc.edu, or come into our Admissions office located at the RRCC Lakewood Campus.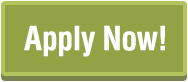 ---
Steps to follow after you fill out your RRCC application 
(Click below to expand steps.)
Apply for admissions, the College Opportunity Fund (COF) and financial aid.
a. If you are new to RRCC or have been away from RRCC for a year or more, you need to complete the online application for admission by clicking the "Apply Now' button above, or stop by the Admissions Office. Upon completion, you will receive a Student ID (example: S12345678). Save this number, as you will need it for registration and all other correspondence with RRCC. There is no deadline or fee to apply. Acceptance letters are sent by email or by regular U.S. mail. Please contact the Admissions office with any questions regarding the acceptance letter. Information: 303.914.6348.
b. Apply for and authorize COF: If you are a Colorado resident for tuition purposes and did not sign up for COF through your admissions application, you can sign up online. The State of Colorado provides funding for students to attend college through COF. This is the state-paid portion of your tuition, which is a benefit to all Colorado residents. The COF application is free and can save you hundreds of dollars each semester on your tuition. You only have to apply for this benefit once. Please note that if you do not apply for and authorize COF funding, you are responsible for both the student share and the state share of all tuition and fees. When you fill out the college application you may select "yes" to have a COF account automatically created, or you may visit: www.rrcc.edu/college-opportunity-fund and click on "Sign up here".
c. Complete the Free Application for Federal Student Aid (FAFSA) online at: www.fafsa.ed.gov to see if you are eligible for any kind of Federal aid (grants, loans, work study and scholarships). The RRCC school code for your application is 009543. The application process can take 6-8 weeks to complete, so apply early! RRCC has three priority consideration dates during the year:
Fall Semester: April 1
Spring Semester: September 1
Summer Semester: February 1
Your financial aid file is not complete until you receive an award letter.
Complete the Red Rocks Orientation Session Requirement (required).
The Red Rocks Community College student orientation is offered in two online options: virtually in real-time and self-directed. Orientation is MANDATORY for all new students and for all students returning to RRCC following a break of a year or more.
Orientation is designed to help students successfully navigate the college experience and will cover important topics such as programs of study, paying for college, student support and success services, and class registration preparation.
If interested, you are welcome to complete both options!
Click here to sign up for one of the Interactive Virtual New Student Orientation (NSO) or online orientation. 
Provide transcripts from any previously attended colleges.
If you have taken college coursework prior to starting classes at RRCC, please provide a transcripts from any previous colleges you have attended. This will help an advisor determine if you need to take the placement test.
RRCC also accepts Prior Learning Assessment for students who have completed standardized exams such as College Level Examination Program (CLEP), Advanced Placement (AP), and International Baccalaureate (IB). RRCC will apply credits that meet the content and rigor of RRCC's courses and that apply to your declared degree or certificate program at RRCC.
Please visit our Student Records web page for more information: www.rrcc.edu/student-records
Satisfy assessment requirements.
The placement test, available on both the Lakewood and Arvada campuses, is given on a walk-in basis (no appointment necessary) and is not timed. You must have applied for and received a student identification number prior to taking the placement test and present a government-issued photo ID at least two hours before the Assessment Center closes.
We strongly recommend you review the online study guides available before taking the placement test. The study guides can be found at www.rrcc.edu/assessment. Your score is an indication of the level of coursework you are ready to take. You are responsible for completing basic skills courses during your first 30 credit hours of attendance if your placement scores are below college level.
Students enrolling in Fire Science or Emergency Services coursework must consult the Emergency Services Department for their placement requirements.
You may be exempt from taking the placement test if you have satisfied one of the following requirements:
Taken the ACT or SAT placement test within the past five years or meet certain requirements on your high school transcript. Unofficial ACT or SAT scores from within the past five years for English and Math, as well as unofficial high school transcripts, may be submitted for placement purposes through mail, fax, email, or in person to Student Records. Be sure to include your Red Rocks Community College Student ID Number, as the documents cannot be processed without that information. You do not need to submit official versions of any of these documents for placement purposes. Please check our website to see if your scores exempt you from this requirement and for the appropriate Student Records contact information.
Earned an Associate of Arts, Associate of Science, or higher degree from an accredited college or university. You must submit your transcripts to the RRCC Student Records Office.
Completed college-level English composition or college-level math with a grade of C or higher
Have qualifying AP and IB test scores. You must submit your transcripts and/or official score reports to RRCC to be exempt from taking the corresponding sections of the test.
Registered for a non-guaranteed transfer course for which placement scores are not required as a prerequisite. Information: 303.914.6720 www.rrcc.edu/assessment
Please note that English courses taken outside of the United States do not meet the placement requirements.
Meet with an academic advisor.
An advisor will help you select courses, identify course prerequisites, obtain program information, evaluate placement results, assist with transfer planning to a four-year college or university, and prepare you for graduation. They can check your progress in AAS, AA, AS, and AGS degree plans, and develop a course schedule that fits your needs and academic goals. Academic advisors are available by appointment on both the Arvada and Lakewood campuses. An important step toward succeeding at RRCC is meeting regularly with an academic advisor.
Information:303.914.6255 or www.rrcc.edu/advising
Register for classes.
You may register for classes in person at the Lakewood or Arvada campus, or you may register online.
To register online, log in to 

 portal. Enter your student ID (S number) and password. Click on "Add or Drop Classes." Follow directions to register for your classes.
Although we can't register you over the phone or via email, we can guide you through the process. Please contact us should you have any questions. Remember to print your schedule a few days before the semester begins to get current room information.
Need to audit a class instead? Learn more about class auditing.
Information: 303.914.6348 or www.rrcc.edu/admissions
Get your RRCC Student ID card (not issued to online only students).
Go to the Student Life Desk (Lakewood Campus). You will need a photo ID and a copy of your current schedule, which you can get online or in Admissions. Information: 303.914.6370
Activate your student email account.
Your college email account is the official method of communication at RRCC, so it is extremely important that you activate your account and check it frequently. To activate your account, login to "The Rock" and click the "Student Email" link at the top of the page. Activate your account today at www.rrcc.edu/admissions/student-email
Select your refund preference.
What else should you do?
Purchase books and supplies.
The RRCC Bookstore, located on the Lakewood campus, is your source for all of your educational materials, including those for CCCOnline classes. Books can be ordered and delivered to the Arvada campus with adequate notice.
Information: 303.914.6232 or www.rrcc.bncollege.com
 
Apply for a Red Rocks Community College Foundation scholarship.
Information: 303.914.6426 or www.rrcc.edu/foundation.
 
Check-in with Accessibility Services.
If you are a student with a disability, contact Accessibility Services at 303.914.6733 for support or accommodations.
Information: 303.914.6733 or www.rrcc.edu/accessibility-services