AAS Degree in Radiologic Technology
Radiologic Technology AAS Degree

View the Radiologic Technology degree in the online catalog
View the Radiologic Technology Program Student Handbook
---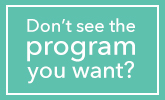 AAS Degree in Radiologic Technology Info Sheet
The Associate of Applied Science (AAS) degree in Radiologic Technology prepares students for a career in x-ray imaging as a Radiologic Technologist. The program is full-time, spanning 21 month/5 semesters, and is held at the Arvada campus, with clinical internships at area hospitals and clinics. The first two semesters of the program are spent in the classroom and lab, and the remaining 3 semesters are spent at various clinical sites. A capstone didactic course is required during the final semester prior to graduation.
Graduates earn:
AAS degree in Radiologic Technology
Graduates are eligible to sit for the following ARRT certification exam:
Registered Technologist in Radiography, RT(R)
Due to the fast-paced and rigorous nature of the program, students are encouraged to have little to no outside employment responsibilities while enrolled. Please see Cost of Program for more information about financial resources available to students.
Individuals interested in any of the Medical Imaging programs should consider attending one of the Medical Imaging Information Sessions.
Clinical Internship
When enrolled in the clinical internship courses, students typically spend 30-32 hours per week at a healthcare facility. Students can expect to rotate through a variety of shifts on weekdays and weekends, during the day, at night, or overnight. Students provide their own transportation to clinical facilities, which may be located within a 150-mile radius from the college.  For a list of current clinical sites, please see Clinical Affiliates.
Curriculum
FALL SEMESTER I
RTE 111 Patient Care
RTE 121 Radiologic Procedures I
RTE 131 Radiologic Pathology & Image Evaluation I
RTE 141 Radiographic Equipment & Imaging I
RTE 142 Radiographic Equipment & Imaging
SPRING SEMESTER I  
RTE 122 Radiologic Procedures II
RTE 132 Radiologic Pathology & Image Evaluation II
RTE 171 Clinical Prep
RTE 221 Advanced Medical Imaging
RTE 231 Radiation Biology & Protection
SUMMER SEMESTER
RTE 181 Clinical Internship I
FALL SEMESTER II
RTE 182 Clinical Internship II
RTE 183 Clinical Internship III
SPRING SEMESTER II
RTE 281 Clinical Internship IV
RTE 282 Clinical Internship V
RTE 289 Registry Review Capstone
Course descriptions can be found in the RRCC Catalog
Schedules
SCHEDULES ARE FOR REFERENCE ONLY AND SUBJECT TO CHANGE. Classes may take place during the day or evening. Some schedules are not posted as they vary greatly. 
Medical Imaging Academic Calendar
Fall Semester 1
Spring Semester 1
Summer Semester (clinical internship schedules vary)
Fall Semester II (clinical internship schedules vary)
Spring Semester II (clinical internship schedules vary, but RTE 289 is typically held on Fridays)
Grade Scale
Students must achieve a C grade or higher in all courses to graduate. Grade Scale for all courses is as follows:
| | |
| --- | --- |
| 94-100 | A |
| 85-93 | B |
| 75-84 | C |
| 0-74 | F |