Campus Tours
GOOD NEWS! IN PERSON CAMPUS TOURS HAVE RETURNED TO THE LAKEWOOD CAMPUS!
The RRCC Lakewood campus has begun offering small tours with COVID precautions listed below:
Tours can now consist of 1-10 persons; we will use social distancing but you may be on a tour with others
Everyone must be symptom free (see CDC website, maintain a proper distance and follow any current check in protocol)
All guests will give at least two business days advance notice and wait for an emailed confirmation before coming into the campus.  WE ARE UNABLE TO ACCOMMODATE WALK-INS AT THIS TIME.
By submitting your request, you acknowledge and agree to these requirements
Located at the foot of the Rocky Mountains with campuses in Lakewood and Arvada, we have the largest community college campus in Colorado. If you are considering attending Red Rocks Community College, a campus visit is a great way to find out if this is the place for you.
Please select a campus to schedule a tour with one of our Student Ambassadors or welcoming staff.  PLEASE NOTE: Health Science Programs are ONLY available on the Arvada Campus, including Integrative Health Professions, CNA and Integrated Nursing Pathway, Medical Office Technology, Medical Assisting, Radiology and Sonography, and Physician Assistant programs. The Arvada Campus is unavailable for touring at this time.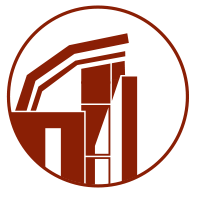 Lakewood Campus
13300 W. 6th Ave.
Lakewood, CO 80228
Join a public 45-minute tour* 
at our Lakewood Campus 
Schedule a group tour for your school or organization
at our Lakewood Campus - UNAVAILABLE AT THIS TIME

Arvada Campus                      
10280 West 55th Ave.
Arvada, CO 80002
The Health Science programs are housed on the Arvada Campus.
Join a public 30-minute tour*
at our Arvada Campus - UNAVAILABLE AT THIS TIME
Schedule a school tour
at our Arvada Campus - UNAVAILABLE AT THIS TIME
* Public campus tours give an overview of the entire campus and guests are not guaranteed an opportunity to visit specific program areas. If you wish to visit a specific program, please contact the department directly to schedule an appointment 24 hours in advance. For information on our programs or to find contact information visit the Academic Programs page.