Campus Tours
IN PERSON CAMPUS TOURS ARE CURRENTLY UNAVAILABLE UNTIL FURTHER NOTICE
HAVE A QUESTION FOR A STUDENT RECRUITER?  WANT TO KNOW MORE ABOUT BEING A RRCC STUDENT? 
Ask a Student Recruiter:  *Starting the week of January 4, 2021*
Join us in a virtual drop-in session. Our team will be conducting 60-minute Zoom video sessions two days per week Tuesdays and Friday at 11:30 am to answer your questions or tell you more about RRCC. Please note as this is drop-in, others may be present during your questions. All are welcome.
College Ready Mondays: *Starting the week of January 25th, 2021*
Red Rocks Community College (RRCC) is the community for you! Join us for College Ready Mondays, to learn more about RRCC and how we can support your interests. Feel free to attend one or all sessions from our schedule below. You are welcome here!
Click here to join one of the sessions: https://bit.ly/CollegeInfoRRCC(link is external)
Spring 2021 College Ready Monday Schedule:
January 25 - 6 pm; Financial Aid and Scholarships
February 1 - 6 pm; Community: Business
February 8 - 6 pm; Community: Computer Information Technology
February 15 - 6 pm; Parents and Families of College Students
February 22 - 6 pm; Community: Creative and Performing Arts
March 1 - 6 pm; Community: Health Sciences
March 8 - 6 pm; First Gen Students
March 15 - 6 pm; Community: Outdoor Leadership and Emergency Services
April 5 - 6 pm; Community: Humanities, Social Sciences and Education
April 12 - 6 pm; Community: Science, Technology, Engineering and Math (STEM)
April 19 - 6 pm; Community: Manufacturing and Technical Trades
April 26 - 6 pm; Veteran and Military Students
Individual Appointment with a Recruiter:  
Recruiters are available for 30 minute virtual meetings from 8 am to 4 pm Monday through Friday. 
Use this link to set up an appointment
. 
Request a Recruiter for your Event:
If you are interested in having a RRCC representative at a virtual or in-person event at your location, please submit this event request form(link is external).  Please allow 2-3 business days to confirm if we are able to accommodate your request.
Located at the foot of the Rocky Mountains with campuses in Lakewood and Arvada, we have the largest community college campus in Colorado. If you are considering attending Red Rocks Community College, a campus visit is a great way to find out if this is the place for you.
Please select a campus to schedule a tour with one of our Student Ambassadors or welcoming staff.  PLEASE NOTE: Health Science Programs are ONLY available on the Arvada Campus, including Integrative Health Professions, CNA and Integrated Nursing Pathway, Medical Office Technology, Medical Assisting, Radiology and Sonography, and Physician Assistant programs.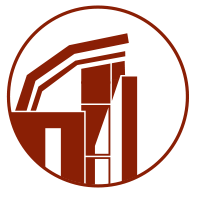 Lakewood Campus
13300 W. 6th Ave.
Lakewood, CO 80228
Join a public 45-minute tour* 
at our Lakewood Campus
Schedule a group tour for your school or organization
at our Lakewood Campus

Arvada Campus                      
10280 West 55th Ave.
Arvada, CO 80002
The Health Science programs are housed on the Arvada Campus.
Join a public 30-minute tour*
at our Arvada Campus
Schedule a school tour
at our Arvada Campus
* Public campus tours give an overview of the entire campus and guests are not guaranteed an opportunity to visit specific program areas. If you wish to visit a specific program, please contact the department directly to schedule an appointment 24 hours in advance. For information on our programs or to find contact information visit the Academic Programs page.