Office of Veterans Affairs
Red Rocks Community College Welcomes Active Duty, Veterans and Dependents!
RRCC was ranked in "Best for Vets" awards since 2011 and has been named a 2014 Military Friendly School®.

The Office of Veterans Affairs assists students with application for VA educational benefit funding and reports to Veteran Affairs on behalf of the student.
If you are in the military, you know that a college education is the best way to move forward!  RRCC offers all of the general education courses you need such as math, english, science, history, and more at locations and times that are convenient to where you live, your schedule and your life. We also offer career training in just about every program you can think of. Go to the Get Started page for a checklist of the admissions process.  Click here for a visual of the applications and enrollment process for veterans.
Student Veterans Orientation

Red Rocks invites you to set yourself up for success, January 14th at 4:00 pm, at our student veteran orientation. We will discuss your education benefits, financial aid options, RRCC culture, helpful student service, available resources and more. Our goal it to ensure that you have everything you need to make the most of your education benefits, and your academic career. Veterans orientation will be held in the Library, at the top of the Learning Commons, REA 2251.
Date/Time: January 14th/4:00 pm
Location: Library, at the top of the Learning Commons, REA 2251. 
Click here for a helpful map and directions. 
POC: Brittany Bartges, Military & Veteran Services Coordinator, Office: Room 1268 Learning Commons, PH: (303)914-6177, Email: brittany.bartges@rrcc.edu
VA Benefits
Certifying Official, Donna Merriman
Location: Learning Commons, Room 1252
8:00 am – 6:00 pm Monday through Thursday
9:00 am – 5:00 pm on Fridays
Blue Authorization/ Certification Form
Must be renewed each semester
Must be fully complete, with Advisors initials, and Student Signature. See our sample form for further explanation: Blue Certification Form
Post 9/11 veterans are required to provide a copy of their award letter
Contact the RRCC Office of Veterans Affairs should you have any change in classes: Deployment or Training Exercises under Orders
Change of Schedule or Addition/ Subtraction of Classes
The prior credit-it is now mandatory. All veteran students must have all transcripts, including military experience, in and evaluated by the end of their first term
Veteran Services
Military and Veteran Service Coordinator, Brittany Bartges
Veterans services, events, programing, resources, orientation, advocacy 
Location: Learning Commons, Room 1268
8:00 am- 12:00 am Monday (Lakewood)
10:00 am - 6:00 pm Tuesday (Lakewood)
10:00 am 2:00 pm Wednesday (Lakewood)
2:30 pm - 6:00 pm (Arvada)
Veterans Study Lounge
Location: Library ( top floor of Learning Commons )
Click here for a helpful map and direction. 
The Veterans Study Lounge provides a space where RRCC student veterans can study, relax, or make connections with fellow student veterans. The Study Lounge provides computer stations, wifi, printer, telephone for local calls, coffee, refrigerator, microwave and veteran-related RRCC and community resource information.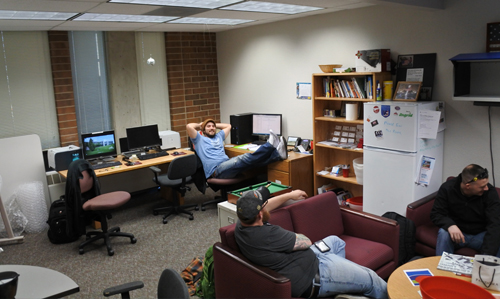 RRCC Veterans Student Club
Email: rrccvetclub@gmail.com
The club is a voice for student veterans concerns and is active in helping veterans reintegrate into academic and civilian life. The club also connects students to RRCC and community resources.

Faculty and Civilian Resources
How to Talk To Veterans About War (TED Talk)