Faculty - Frank Varney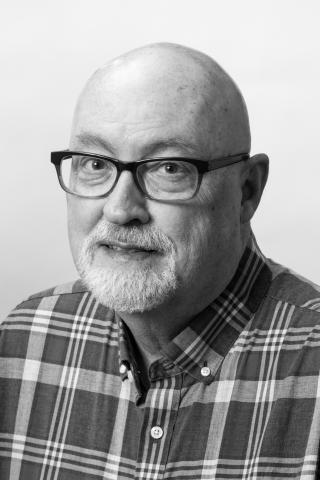 Frank Varney - Photography Adjunct Instructor
Frank.Varney@rrcc.edu
Frank Varney is an editorial and corporate location photographer with over forty years of professional experience for regional and national clients. 
Frank is currently Associate Professor of Photography at Rocky Mountain College of Art and Design, and was the Photography Department Chair for The Art Institute of Colorado for nineteen years.  He holds an MFA from Maine Media College, and a BA from the University of Denver. 
Clients:
General Electric Service and Installation Division, Hewlett Packard, Storage Technology, Vari-L, Petro Lewis, AARP The Magazine, Glamour, ELLE, Ladies Home Journal, First for Women., Carbone Smolan Design, Mark Mock Design, Tallant Yates Advertising.