Welcome to Phi Theta Kappa
Phi Theta Kappa is the International Honor Society of the two year college with over 1200 chapters worldwide. Membership is open only to students who meet the eligibility requirements. Our chapter, Alpha Kappa Sigma, plans activities throughout the year based on the society Hallmarks of Scholarship, Service, Leadership, and Fellowship.
Fall Membership Acceptance Period Opens Early September!
Eligible students will receive an invitation, at their college-issued email address, at the beginning of the semester. Eligible students may accept membership through December 15th. 
Get more information about joining our chapter.
Upcoming Chapter Activities
 September 1st

 
 Fall Membership Period Opens
 
October 28th
3:00-6:00
Trick or Treat on the Rocks-contact Vice-President, Chris Mason to volunteer
Great Hall
November 9th
1:15-2:15
Monthly Member Meeting: 

Guest Speaker:  Travis Ogburn, RRCC Foundation, will join us to answers questions regarding scholarship applications as well as present tips for Writing a Winning Scholarship Essay

Mt. Evans Room
2017-18 Chapter Officers
President              Manisha Jaiswal          mjaiswal@student.cccs.edu
Vice-President     Christopher Mason     cmason30@student.cccs.edu
How do I join Phi Theta Kappa?
New members are invited to join during the spring and fall semester. To be eligible students must:
Be currently enrolled in college-level courses at RRCC
Be degree-seeking
Have a cumulative 3.5 GPA
Have completed 12 college-level credits at RRCC
Invitations are sent to eligible students in early February and early September. Watch your college-issued email!
Congratulations Alpha Kappa Sigma!  Our Chapter was recognized with 3 major awards at the 2017 International Convention!

Distinguished College Project Award:  In recognition of the Students, Engage! series of open forums.
Distinguished Member Award:  Member Torri Demos was recognized for her involvement in chapter activities including the Honors in Action Project and Trick or Treat on the Rocks. 
Distinguished Honors in Action Award:  In recognition of the Sexual Assault Awareness Week activities. 
Distinguished Chapter Award:  30 Chapters were recognized for the combined scores from the College Project and Honors in Action Project. 
Beta Alpha Continued Excellence Award:  RRCC was one of only 10 chapters, worldwide, to be recognized for earning Distinguished Chapter status for 3 consecutive years.

 
The 4R Initiative
Rights, Responsibility, Respect and Respond!
November 28th-December 1st
All Week

10:00 AM - 2:00 PM

The Bridge

Information and Resource Tables

Monday

12:00 - 1:00 PM

The Den

Breaking the Stigma

Tuesday

All Day

South Lawn

The Red Flag Campaign

Wednesday

10:00 AM - 12:00 PM

Community Room

Bystander Training

Thursday

12:00 PM

Main Entrance

Sit-in

Thursday

2:00 - 3:00 PM

The Den

 

What is a Healthy Relationship?
---
Congratulations Alpha Kappa Sigma!  Our chapter received two top awards at the International Convention last April.
Distinguished Honors in Action Award
This award recognizes the chapter's research project and exhibit which focused on the refugee issue in our country and people's attitudes towards refugees.
Continued Excellence Award
Chapters who have earned Distinguished Chapter recognition for three consecutive years are awarded the Continued Excellence Award.  Only 10 chapters, out of nearly 1,300 world wide, received this honor.
Distinguished Chapter status, a top 30 chapter, is earned by receiving high scores in both the Honors in Action Project and College Project.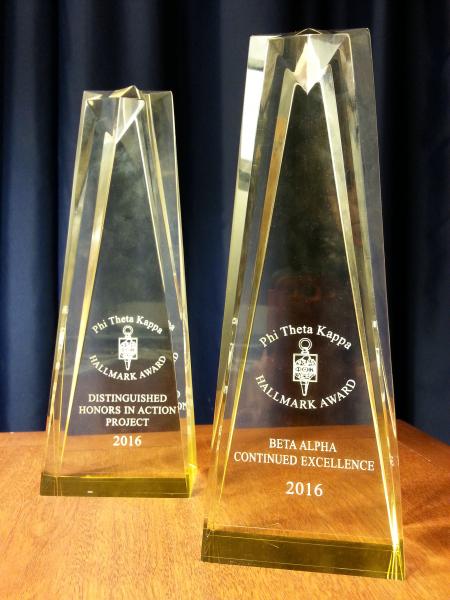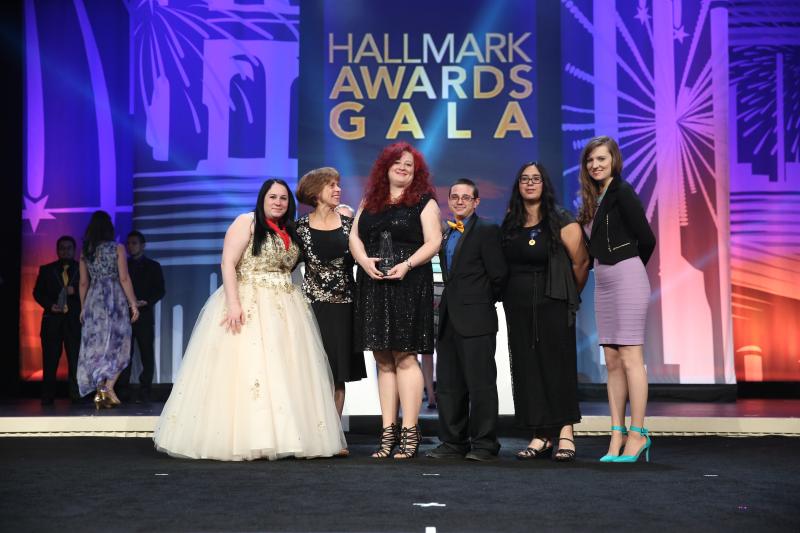 ---
Congratulations Alpha Kappa Sigma!  Our chapter was recognized as the top chapter in the Colorado/Wyoming Region at the Spring Convention, held March 11th & 12th at RRCC.
        
In addition to being named the Most Distinguished Chapter, Alpha Kappa Sigma was recognized with the following awards:
5 Star Chapter
Distinguished Chapter Officer Team (Christa Roberts, Jayde Thompson, Stevie Hildebrandt, Barbara Goodnight)
Distinguished Chapter Officer-Christa Roberts
Distinguished Chapter Member-Kevin Brennan
College Project-3rd Place
Honors in Action Project-1st Place
Spring Gardening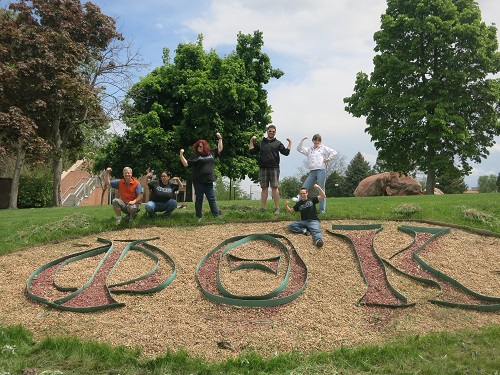 ---
Have you made your "Commit to Complete Pledge"?
Take a look at our top 10 reasons for completing community college!
What are the benefits of being a member?
There are many opportunities for transfer scholarships, leadership development, and service to the college and community. Members who become officers have opportunities to attend training and conferences at the regional and national levels.
What are some of the activities members participate in during the academic year?
Trick or Treat on the Rocks (a Halloween event for young children) Constitution Day, a research/service project based on the Honors Study Topic, a College Project to support the goals of the college, Relay for Life, Book Drives, Food Drives
What is the time commitment?
There is no requirement for service. Those who are interested in participating can volunteer for as little as an hour or two per event or as much as chairing a committee that works on a project over several weeks time.
2015 Honors Institute, University of New Mexico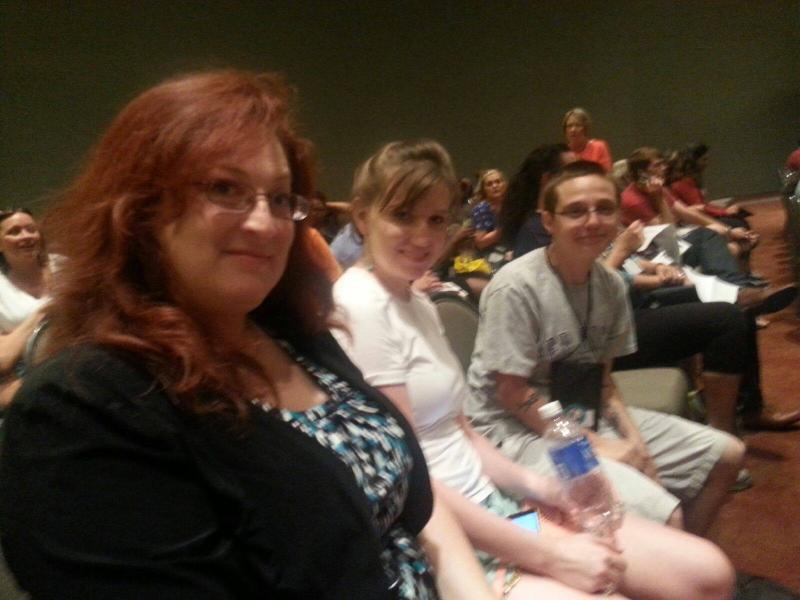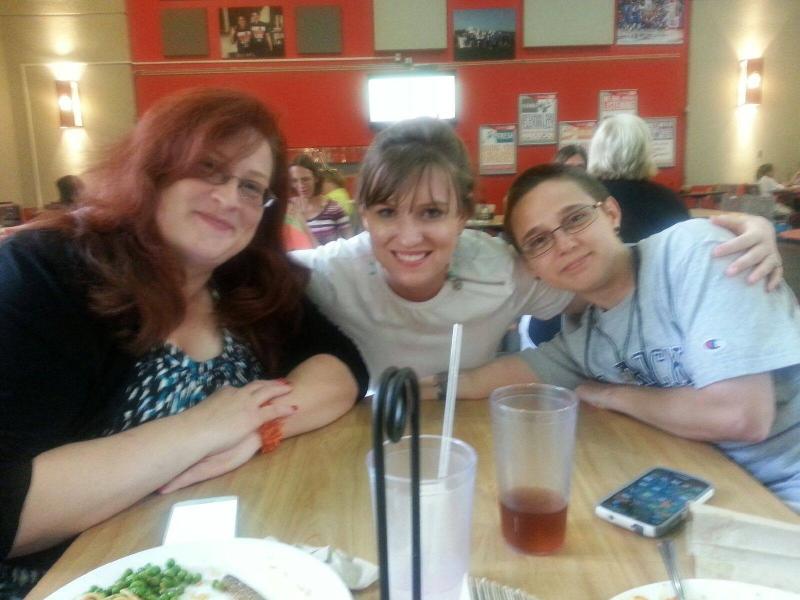 Phi Theta Kappa Relay for  Life Team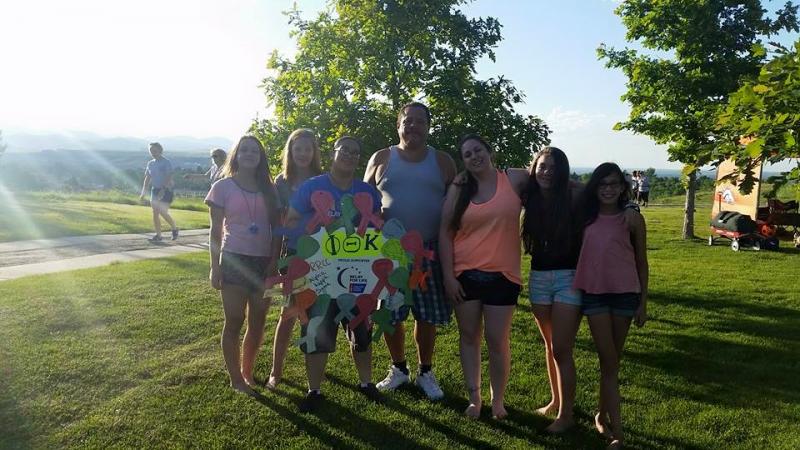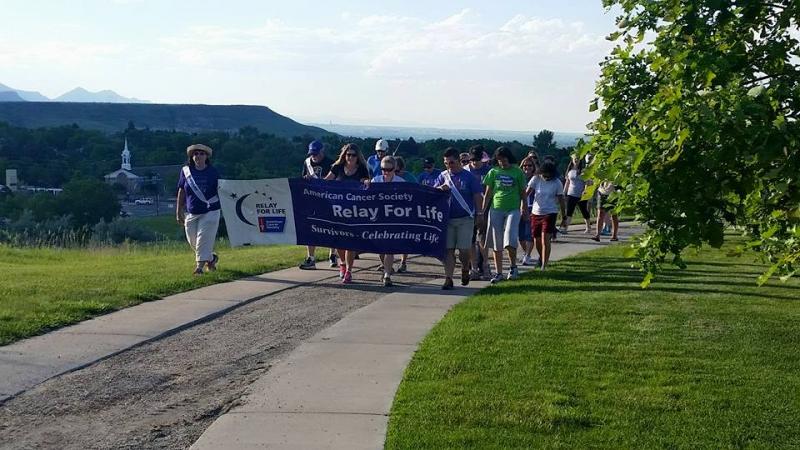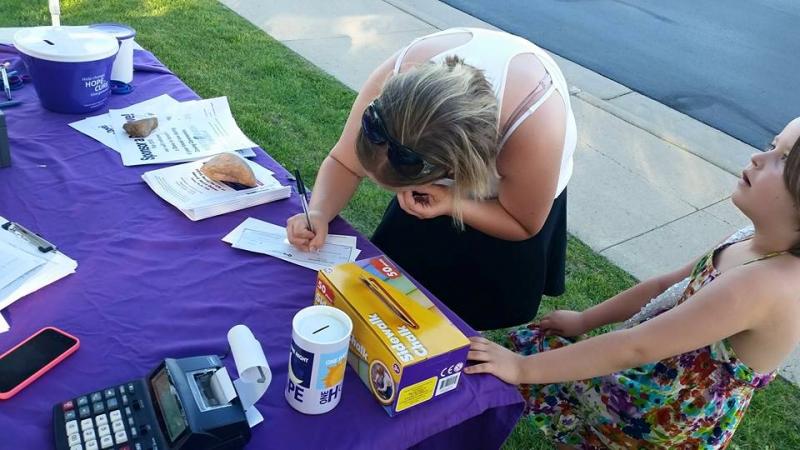 Nerd Nation 2015
Our chapter officers returned from the 2015 International Phi Theta Kappa Convention with recognition as one of the top 30 chapters, from among nearly 1300 worldwide. Alpha Kappa Sigma was recognized with a Distinguished Chapter Hallmark Award. To be considered for a Distinguished Chapter Award, a chapter must submit entries for both the Honors in Action Project and College Project Award. Selection of the Distinguished Chapters is based solely on the written entries for these Hallmark Awards. The scores in each of the two Hallmark categories determine a chapter's overall ranking.
Alpha Kappa Sigma also earned Five-Star Chapter status for the 12th year in a row. Chapters need to accomplish a comprehensive list of services and programs throughout the year to be recognized at this top level.
Additionally, RRCC President, Michele Haney received the Shirley B. Gordon Award of Distinction. College presidents and campus CEOs are selected for this award on the basis of outstanding efforts given toward promoting the goals of Phi Theta Kappa. The award is named for the late Dr. Shirley B. Gordon, Phi Theta Kappa's longest serving Board of Directors Chair and President Emeritus of Highline Community College in Des Moines, Washington. Dr. Gordon was named Phi Theta Kappa's Most Distinguished College President in 1984.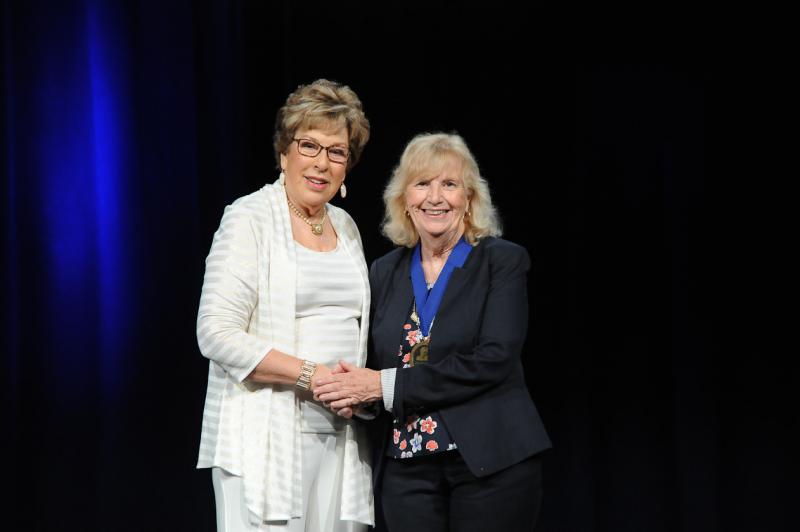 Officers who attended the convention in San Antonio were Natasha Albrecht, Ty Casias, Carisa Lovorn and Rebecca Winters.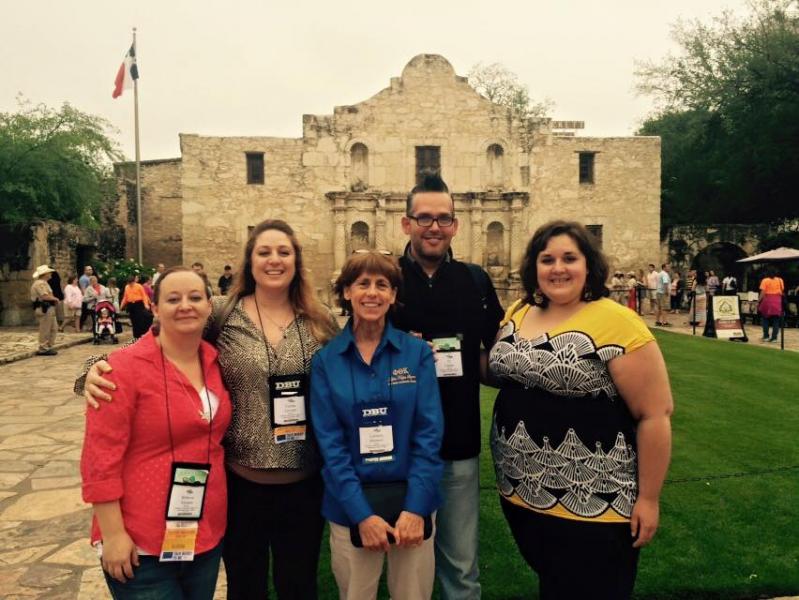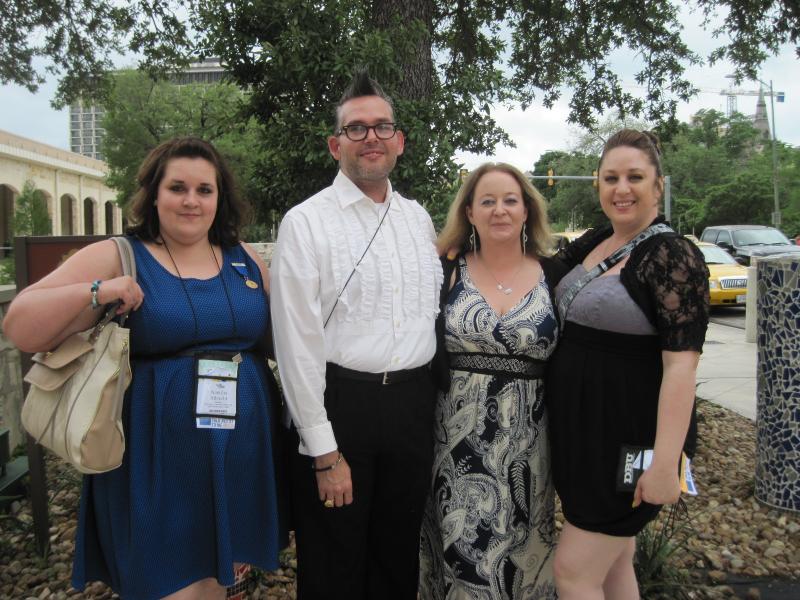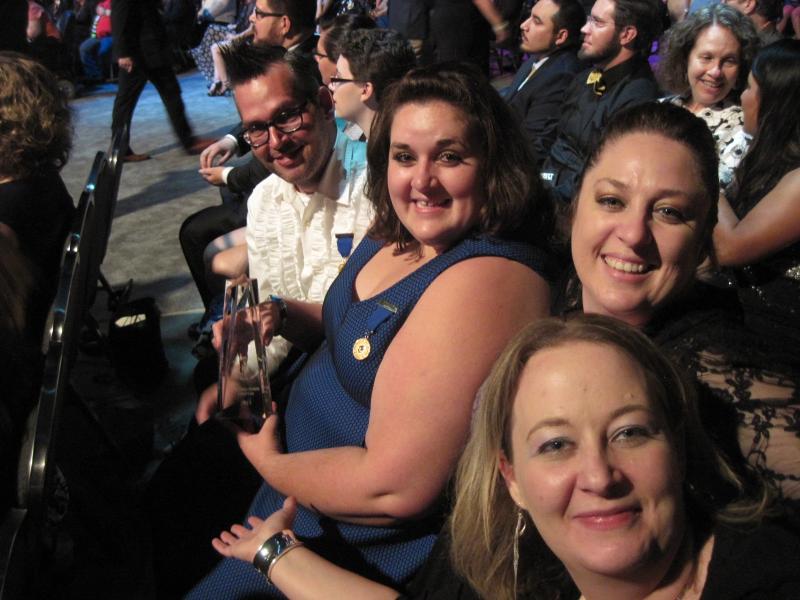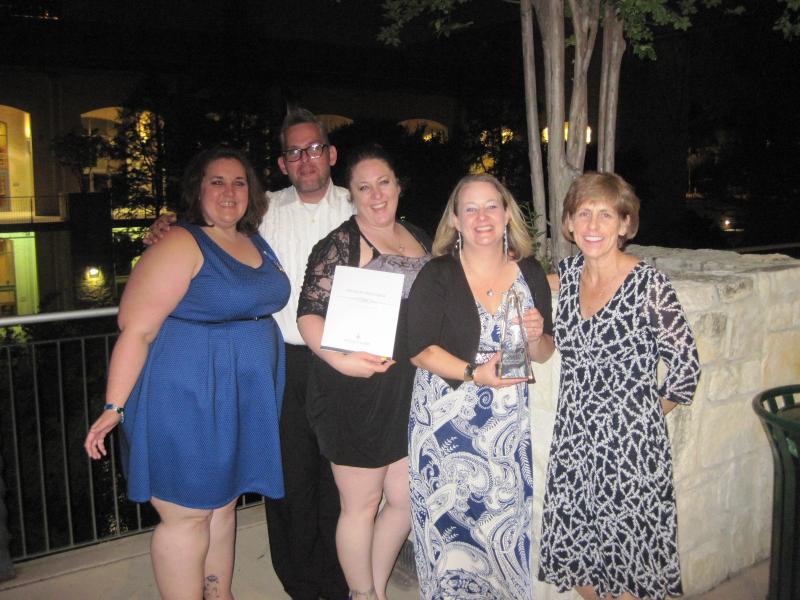 Spring 2015 Regional Convention
Alpha Kappa Sigma was recognized with the following awards:
Most Distinguished Chapter

Five Star Chapter Award

College

Project-1st

Place

Honors in Action Project, Theme

2-1st

Place

Honors in Action

Project-2nd

 Place

Distinguished Chapter Officer-Natasha Albrecht

Regional Week of Service-

1st

Place

College Fish/

C4

Competition-2nd

Place
Spring 2015 Induction Ceremony