Meet the President and Leadership Team
Dr. Michele Haney, President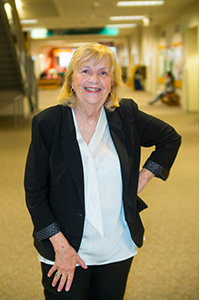 Dr. Michele Haney assumed duties as the ninth President of Red Rocks Community College in January 2008.  Prior to becoming president of RRCC, Dr. Haney had been President of Morgan Community College since 2003.  From 1992-2003 she was at Front Range Community College where she served as vice president for instruction and student services, and chief academic officer.
Dr. Haney holds a Ph.D. in counseling from the University of Wyoming, a master's from Chapman College, and a Bachelor of Arts in Political Science from the University of New Mexico. 
Among her awards are: the Shirley B. Gordon Award from the National Office of Phi Theta Kappa, Leader Among Leaders from the American Association of Women in Community Colleges, Woman of the Year for the City of Westminster, Outstanding Women in Jefferson County, and Outstanding Women in Business for Denver.  Boards that Dr. Haney currently sits on are:  JeffcoEDC, The West Chamber, Community Reach Center, Innovator Educators, the Lutheran Foundation, the Presidential Advisory Board for Phi Theta Kappa, and Campus Compact of the Mountain West which she serves as president. 
She is co-author of three books, the most current of which, the Stress Owners Manual, has been published in English, German, Japanese, Finnish, Chinese, Polish, and Arabic.
Recent Awards
Shirley B. Gordon Award of Distinction for Phi Theta Kappa, 2015
American Association for Women In Community Colleges, A Leader Among Leaders, 2013
Outstanding Women in Business, 2013
Outstanding Board Member of the Year, Colorado Behavioral Healthcare  Council, 2012
Woman of the Year for Jefferson County, 2011
---
Dr. Lisa Fowler, VP of Student Success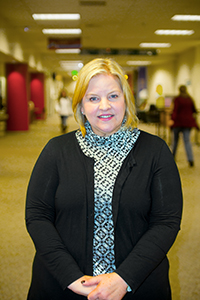 Lisa and her team are responsible for all student services functions at RRCC. The areas that make up the Division of Student Success include: Accessibility Services, Admissions, Advising, Transfer & Tutoring (Special Projects, Learning Collaborative), Assessment, Call Center, Campus Police, Career Services, Enrollment Management, Financial Aid, First Year Experience, Inclusion and Diversity (Suicide Prevention, Veteran Services, Exceptional Experience Center), International Student Services, Internships & Apprenticeships, Marketing & Communications, Outreach - Arvada Campus, Registrar, Student Health & Counseling Center, Student Information Systems (DegreeWorks, Customer Relations Management, Navigate), Student Life, Student Outreach & Recruitment (Campus visits, Student Ambassadors), Student Records, Student Recreation Center, and TRiO Student Services. The Student Success division provides services and programs that foster student success from the time students apply until they graduate from RRCC.
---
Linda Comeaux, VP of Instructional Services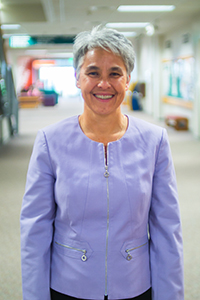 Linda has over 20 years of community college experience in roles from faculty, to department chair, to dean. As the Vice President of Instruction she leads instructional leadership and faculty on the academic side of the college. Her responsibilities range from Academic Instruction, E-Learning, Library Services, and the Arvada Campus. She is one of the founding board members of the South Metro Health Alliance and has served on various Boards of Directors for other health and education non-profit organizations.
---
Bryan Bryant, VP of Administrative Services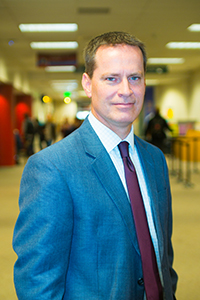 Bryan and his team are responsible for all financial functions at RRCC including Purchasing, Cashier, Payroll, Accounts Payable/Receivable, budgeting, and contracts; and is the liaison to legal counsel. In addition, Bryan oversees the Cafeteria, Facilities, IT, AV, the Children's Center, School-Age Child Care, and Child Care Innovations. He also administers the contract for college's Barnes & Nobel bookstore.
---
Tim Griffin, Ph.D., Executive Director of Planning, Research, and Institutional Effectiveness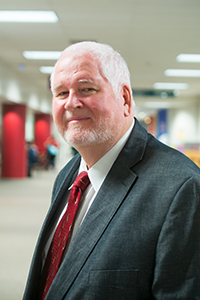 Tim and his team support all areas of the college in the areas of planning, decision-making, and quality improvement through accreditation. The team mission is to improve organizational performance and mission accomplishment through systemic, institution-wide processes that align priorities, decisions, and resources. We serve as a catalyst to organizational development through design and evaluation of proposals and programs, analytics, and the assessment of institutional effectiveness.
---
Joan Smith, Executive Director of the Rocky Mountain Education Center (RMEC)
RMEC is the continuing education division of Red Rocks Community College. As an authorized OSHA Region VIII Training Center, RMEC specializes in occupational safety, health and environmental training enabling employers to meet local and national training compliance. Customized training can be provided on our campus in Lakewood or at our employer clients' locations. RMEC has partnered with host locations in the US and abroad to offer technical training. Our international partners include the Consolidated Contractors Company and the Al Baqa Applied University System in Amman, Jordan and the Institute for Workforce Education in the Kingdom of Saudi Arabia. Additional areas of expertise include supervisor and leadership development for the technical workforce. RMEC administers the Colorado First and Existing Industry (CFEI) Grant program for the State of Colorado serving employers in Jefferson, Clear Creek, Park, and Gilpin counties.
---
Arnie Oudenhoven, Executive Director of Human Resources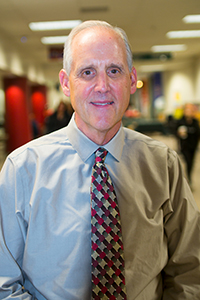 Arnie and the Human Resources team are responsible for the continued building and maintenance of the "human infrastructure" at Red Rocks Community College. This includes the administration of comprehensive training and development programs for faculty/staff, strategic benefits and total rewards, classification and compensation, employee relations, recruitment, onboarding, and retention of employees, and the establishment and tracking of human capital metrics. Arnie also serves as the Title IX Coordinator and Affirmative Action Officer for the College.
---
Red Rocks Community College Advisory Council
Heather Callender-Potters
Kathleen Hodgson
Mark McGoff
Mayor Marjorie Sloan
Dan McMinimee
Questions? Need to contact us?
See our campus directory.