Faculty - Thomas Harrop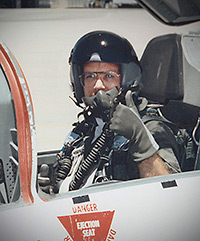 Thomas Harrop
B.A., M.S. Assistant Professor, MGD and New Media Journalism
Professor Harrop is a former full-time NASA photographer. His work has been published in a variety of national publications including Horizon Air Magazine, USA Today, PC Laptop, Time, Outdoor Photographer, Plane and Pilot, Digital Diner, Whitefish magazine, Hot Boats, Video Games and Computer Entertainment, Twins and many others.
In addition to his photographic work Harrop served for about 15 years on full-time staff at several national magazines including Outdoor Photographer (managing editor); Camera & Darkroom (editorial director); Collector's Photography (managing editor); and Petersen's Photographic (managing editor).
Professor Harrop has been admitted to the American Mensa Society and the Royal Photographic Society of Great Britain. He is a member of the Society for Photographic Education; the National Association of Photoshop Professionals; Professional Photographers of America; and the eLearning Consortium of Colorado.
With over 150 published newspaper and magazine articles to his credit, Harrop has also had six books published and co-authored one textbook. His newest book, "Learn by Doing: Citizen Journalism" is expected during the first quarter of 2014.
For the past 18 years Professor Harrop has served as full-time faculty teaching both online and in the classroom for two colleges.
Take a look at some of Thomas Harrop's work: