Exploration
Consider the Possibilities
Explore your interests, personality and aptitudes by meeting with a Career Advisor and taking a Career Assessment. Through career counseling, you can discover your strongest Academic Pathway and career options. When you meet with us, we will provide highly individualized services tailored to meet your needs and support you in your journey.
Here are some assessments and tools that may be of use as you are learning more about yourself and exploring your options.
Career Assessments
Career assessments are valid and reliable ways to measure your personality, interests, values and strengths. Your results will include career and occupational feedback based on your responses. 
We offer three Career Assessments:

Myers-Briggs Type Indicator: The MBTI looks at your personal preferences in four areas of your life:
What gives you energy
How you learn
How you make decisions
How you get things done
You will participate in an interpretive session with a career coach and receive a career report on your psychological type with a list of job families and possible careers based on your responses.

Strong Interest Inventory: The Strong measures your level of interests among a broad range of occupations and looks at how your interests relate to those who are satisfied in their careers. You will participate in an interpretive session to go over your results and receive an in depth interpretive report.

Youscience is a proven, scientifically developed aptitude assessment that utilizes a holistic approach to measure natural abilities (what you do naturally well), specific interests (what you enjoy doing) and career opportunities (what the job market needs).
Exploring Majors and Careers

O*NET Online: www.onetonline.org has detailed descriptions of the world of work for use by job seekers, workforce development and HR professionals, students, researchers, and more!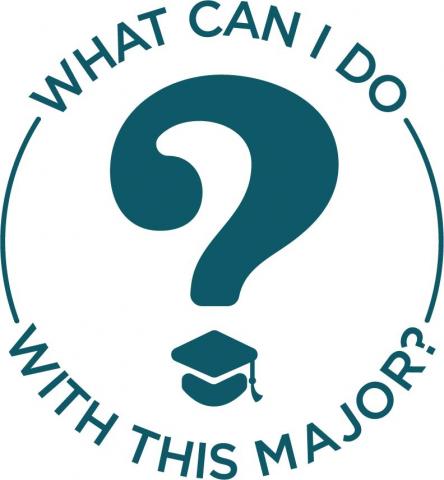 What Can I Do With This Major:  https://whatcanidowiththismajor.com/major/
Whether you are exploring multiple majors or searching for information about your chosen field, this site will help you connect majors to careers. Learn about the typical career areas and the types of employers that hire people with each major, as well as strategies to make you a more marketable candidate. Continue your research on majors and careers through the websites provided.
Career Development Course
PSY 110, Career Development: This comprehensive 3 credit course covers all areas of personal career development and the world of work. You will be participating in engaging exercises, activities and career assessments of your personality, interests, strengths, values, and skills. You will be active in your own career exploration, goal setting, decision making, networking, globalization, occupational resources, informational interviewing, resume writing and interviewing skills. You will create your personal career action plan. Offered both fall and spring semester and online during the summer semester. Can be used as an elective for the Associate of Arts degree and a general education requirement for many of the Associate of Applied Science degrees.
---
Additional Resources

VIA Strengths Assessment
www.viacharacter.org
The VIA Survey of Character Strengths is a simple self-assessment that takes less than 15 minutes and provides a wealth of information to help you understand your core characteristics. Most personality tests focus on negative and neutral traits, but the VIA Survey focuses on your best qualities.

My Next Move – Free Interest Assessment
www.mynextmove.org/explore/ip
My Next Move, also known as The O*NET Interest Profiler, can help you find what your interests are and how they relate to the world of work. You can find out what you like to do.

My Majors: www.mymajors.com
MyMajors is designed to emulate a human academic advisor. The program recommends actual college and university majors (not general categories or personality types). MyMajors is not a psychological instrument. It takes into account a student's academic abilities and personal interests to create a successful plan to become college and career ready.
Skills Matcher: www.careeronestop.org/toolkit/Skills/skills-matcher.aspx
Skills Matcher is a self-reported skills inventory that matches you with careers based on your levels of 40 key workplace skills.