Computer Technology Courses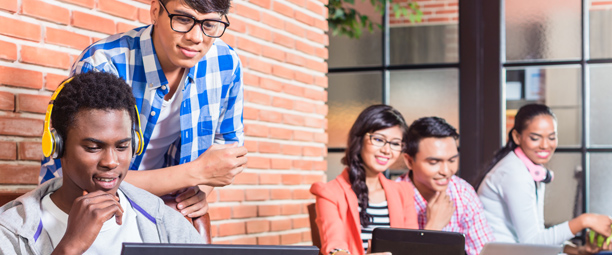 RRCC Online (sections 470, 471) wants YOU!
Taking an RRCC Online class in the Computer Technology department provides students with an expert Red Rocks instructor who is knowledgeable in RRCC services such as tutoring and degree and certificates programs. Red Rocks Online students are provided with software, virtual environments and other helpful resources. Courses are always taught using the latest software versions and map to program standards.
As a Red Rocks student, we want you to be in the RRCC Online course sections.
NET+ is BACK for Spring 2020!
CNG 124 Networking I: Net+ (MW 6-8:45 PM 1/22 to 3/11)
CNG 125 Networking II: Net+ (MW 6-8:45 PM 3/16 to 5/11)
New 300 Level BAS courses starting Spring 2020 (with pre-req of CSC 245)
CSC 324 Secure Code Vulnerabilities I
CSC 326 SecureScript:Operating Systems
CSC 328 Security Libraries in Prog Lan
Click below on the prefixes of the courses used for this program to view the course descriptions. This will bring you to the online course description section of our catalog:
For any other questions or to schedule an advisement appointment, call the Computer Technology Department at 303.914.6430 or email julie.schneider@rrcc.edu.
Looking for a Job?
Job listings and career resources are available at the RRCC Student Employment & Internships office.
Academic Calendar