Cybersecurity Club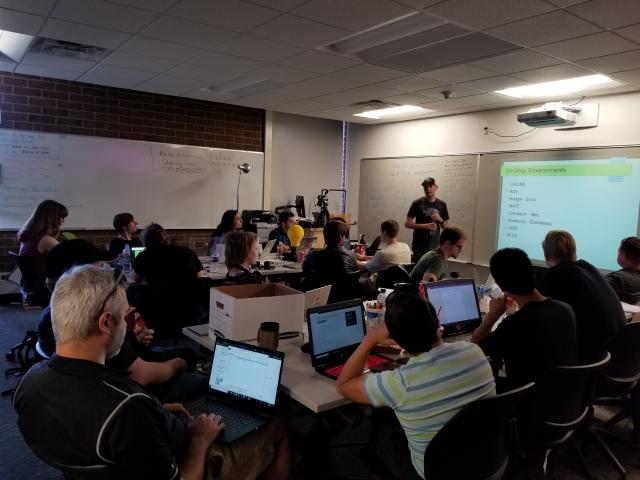 Welcome to the Red Rocks Community College Cybersecurity Club Homepage
The 'Cyber Security Club' is made up of RRCC students interested in furthering their knowledge in the technical realm of information, networking and security. Club members have access to a cyber lab learning environment which consists of a server rack equipped with enterprise level components. The environment is isolated from the school network which allows students to create, explore and learn from a hands on approach. The club competes in the RMCCDC (Rocky Mountain Collegiate Cyber Defense Competition) which takes place once a year and is a good demonstration of our club's knowledge and ability to defend a network. Every student is welcome especially those interested in cyber security, computer technology, network technology, programming and website development. 
What to expect from the Cybersecurity Club
We have many opportunities for students to enhance their skills including: 
Industry guest speakers
Club carpools to events about hacking, security, networking
YouTube learning sessions
Hands on experience with hardware/software and network tools/hardware
Hands on experience with enterprise class hardware
Capture the Flag (CTF) events
Invites to professional certification study groups
Training for Rocky Mountain Collegiate Cyber Defense (RMCCDC) and other competitions
Relaxed & fun learning environment
Sometimes we even have food! 
A few of our former club officers, Jon and Bruno, went to the 2017 NSF CCIC and took second place for creating the 'Cyber Lab' in which our club meets and practices in. For more on that experience click here.
Club meet-up information
Club Contact: Mary Ann Tillman, Advisor - maryann.tillman@rrcc.edu | (303) 914-6249
Current Officers:
President - Myles Rauch

Vice President - Kendal Sund

Treasurer & Secretary - Jared Pierce

Tech Officer - Rick Petersen

Events Coordinator - Chuck Rivas

Development Officer - Jake Hallett

Faculty Advisor: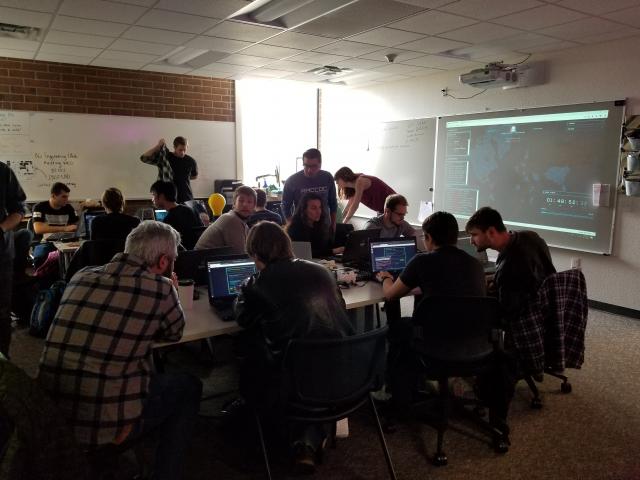 Cybersecurity club holding a CTF event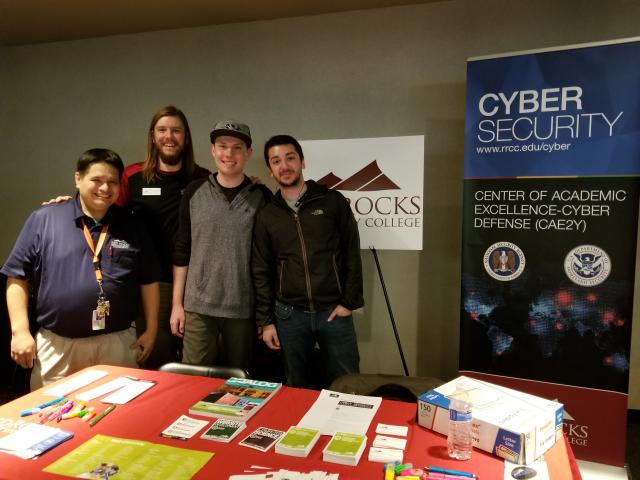 Cybersecurity club students and RRCC staff attending the 2018 JeffCon  event.