IDEA Institute
Interested in making? Join the campus makerspace!
Become a member of the IDEA Lab to use our makerspace equipment. 
UPCOMING EVENTS
 
IDEA Institute Collaboration with RRCC Theatre and Performing Arts
Students from engineering club, robotics and theatre arts designed, created, programmed and worked through many evenings to build a five-headed robotic dragon to star as Tiamat in Theatre's upcoming play She Kills Monsters on April 25-28. Be sure to come to the play! Tickets can be purchased here.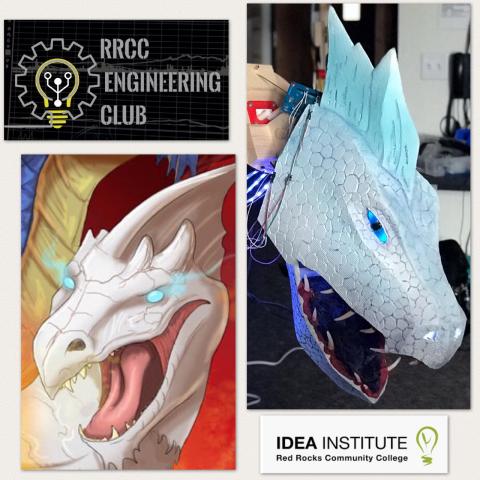 Join the IDEA Institute as we celebrate winners of the High School Innovation Challenge!