Lesbian, Gay, Bisexual, Transgender, and Queer (LGBTQ) Center
Who Are We
The Lesbian, Gay, Bisexual, Transgender, Queer (LGBTQ) Center at RRCC is a space for LGBTQQIA community members and allies to come together to share resources, support, and discussion about topics relevant to the community. 
Summer Hours
Monday  9:00 - 4:00
Tuesday  9:00 - 4:00
Wednesday  9:00 - 4:00
Thursday 9:00 - 4:00
Friday (closed)
Where to Find Us
We are located in room 1253 on the Lakewood Campus.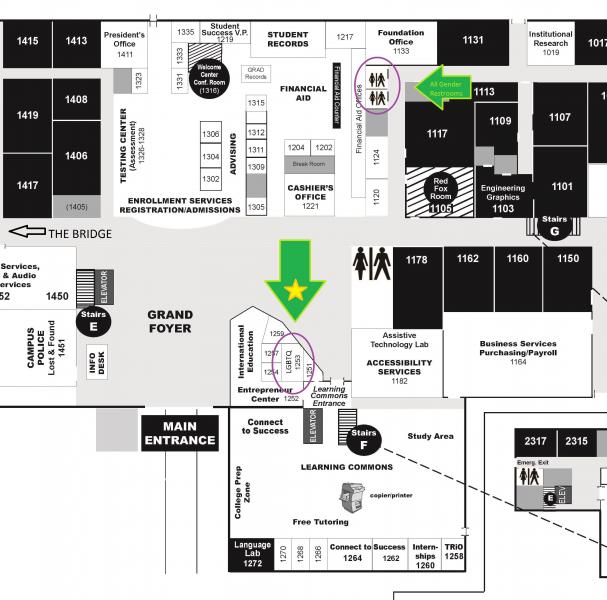 Trans* Resources
RRCC Preferred Name Change Form
For more information about the importance of pronouns, or how to navigate not knowing someone's pronouns, check out this handy resources fro UW Milwaukee: https://uwm.edu/lgbtrc/support/gender-pronouns/.
 
Lending Library
Resources include books, handouts, and DVDs covering:
LGBTQ Support
Homophobia/Heterosexism
LGBTQ Health
Coming Out
LGBTQ Pride
LGBTQ History
Teaching Resources
To browse some of our offerings, visit http://www.librarything.com/catalog/RRCC.GLBT.
Click here for additional resources.
Red Rocks Campus Resources
303.914.6901