Main Stage Productions
COMING SOON TO THE RRCC THEATER
This summer, we will be experimenting with a virtual theatre arts and dance community via our social media. Please keep updated on all of our exciting projects and get involved by going to our social media.
Visit us on Facebook and Instagram for Theatre and Dance    
Let's Rock the Masks! Opportunity for students, staff, and the community. Sign up to help here: ROCKTHEMASKS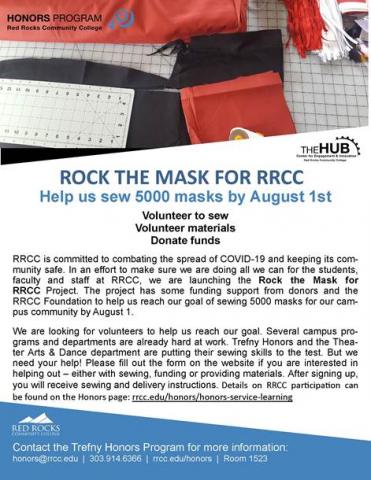 For reservations, please visit this web page: http://tinyurl.com/rrcctickets
We also accept credit or debit cards at the door.
House Rules
Please refrain from taking photos or videos of this show.
Turn off all cell phones and other electronic devices.
Food and beverages are not permitted in the theatre.
Smoking is not permitted anywhere on campus property.
Thank you in advance for your respectful consideration of your fellow audience members and our performers.
Download a copy of driving directions to Red Rocks Community College.