Engineering
Engineering is a dynamic, rewarding and challenging career field. The Red Rocks Community College Engineering Pathway prepares students to transfer into many of the disciplines found at Colorado four-year universities, such as Aerospace, Bio, Civil, Electrical, or Mechanical. Students who participate in the Engineering Pathway are also well aligned to transfer into Computer Science.
Red Rocks offers an Engineering Transfer Pathway which prepares students to transfer into their desired Engineering major at a four-year university. The Engineering Transfer Pathway includes the required lower division courses that have been developed in partnership with four year institutions so Red Rocks students are completing the first two years with the same academic rigor found at more expensive four-year institutions.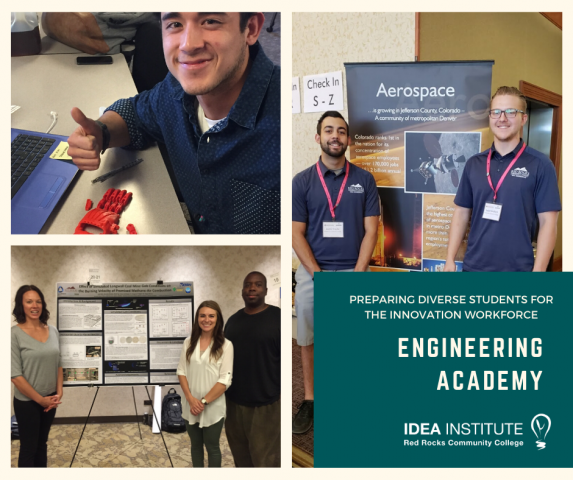 Metro Denver LSAMP Alliance (Louis Stokes Alliance for Minority Participation)

Red Rocks Community College is part of the Metro Denver STEM Alliance, a NSF-funded community college alliance to support all underrepresented scholars in STEM fields, from exploring academic and career options to transferring to a four-year institution to complete a STEM degree. We aim to offer holistic support for all underrepresented STEM students in order to increase representation and diverse ideas in STEM fields, which in turn benefits all people and communities locally and globally.
Explore STEM majors and careers

Engage in STEM events, programs, and projects

Network with faculty, fellow students, and find your path!