About the Industry
Colorado has approximately 2,800 wastewater districts and 4,000 water districts statewide. According to the U. S. Department of Labor's Bureau of Labor Statistics1, Colorado will see a 27% increase in water quality management careers.
Video: The WQM Industry for the Next Generation
Careers in Water Quality Management are vast. Examples of these careers can be found listed here: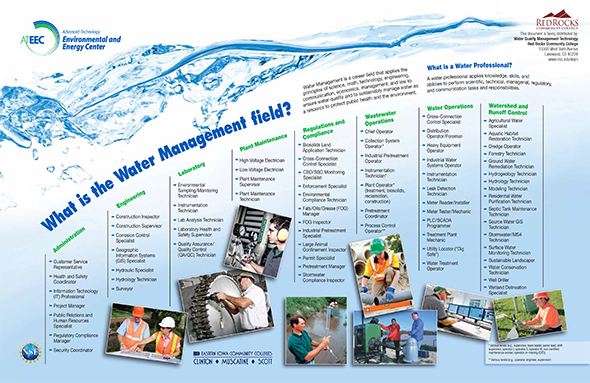 Regional Water Conversations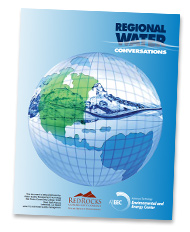 The national discussion about regional careers can be found here (.pdf format).
Professional Associations/Networks
Environmental Protection Agency
Colorado Department of Public Health and Environment
Colorado Rural Water Association
Rocky Mountain Education Center
Association for Women in Science
Operators Certification Program Office
Rocky Mountain Water Environment Association
American Water Works Association
Grants from the National Science Foundation and the TAA-Department of Labor funded the development, redesign and adaption of many WQM courses for online and distance learning. Check the semester schedule for online course offerings.