Arvada Fitness Center
Welcome to the Arvada Fitness Center!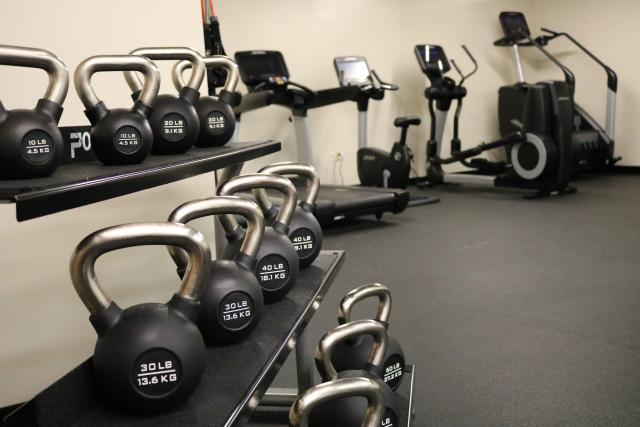 AFC Closing Indefinitely Due to COVID-19 Concerns
Arvada Fitness Center (AFC)
 
Sunday - Saturday: CLOSED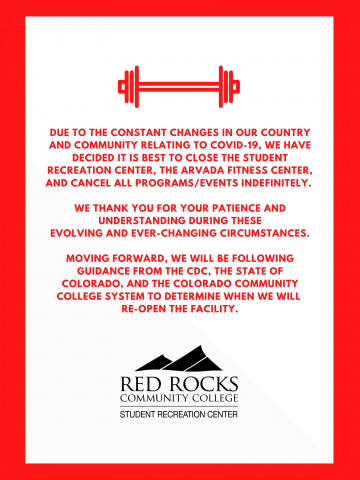 Location
The Arvada Fitness Center is located in the 5400 Building just south of the main campus building. See this map for reference.
---
Who Has Access?
All fee-paying students automatically have access to the Fitness Center (as well as the Recreation Center in Lakewood). Non-fee-paying students and Faculty/Staff may opt into the SRC fee at the Cashiers Office in Lakewood. 
Amentities
- Cardio Machines
- Kettlebells
- Resistance Training
- Benches
- New Dumbbells 
- And More!
Questions or Feedback
If you would like to get in touch with us, please feel free to send us an email at src@rrcc.edu or call the desk at 303-914-6068.