Student Recreation Center :: Upcoming Programs/Events
Upcoming Program Events at the Student Rec
Fall 2018
---
The FIT-WELL program guide is now available. Programs are FREE to all SRC fee paying students/faculty/staff.
Click Here or on the flier below for a PDF of the schedule.
**Programs are subject to change. Last updated 9/24/2018**

Personal Training Free Week Starts October 22-26, 2018. We are no longer accepting applications for this program. We are, however, accepting applications for the personal training program.

Check out the Red Rocks Adventures Program guide for information on upcoming trips and activities.
Click Here  for more details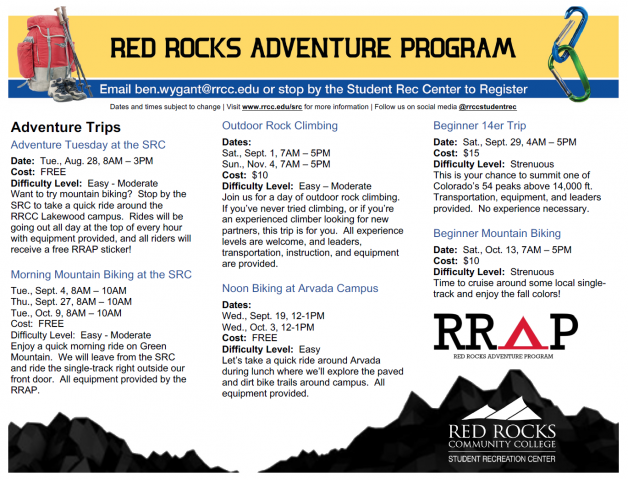 The FIT-WELL Personal Training program starts Fall 2018.
Click Here to be directed to the personal training page.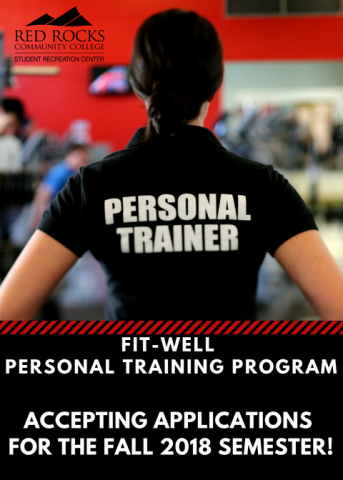 Interested in Rec Sports? Be sure to check out the Intramural program guide for upcoming leagues and tournaments. Click Here for more details.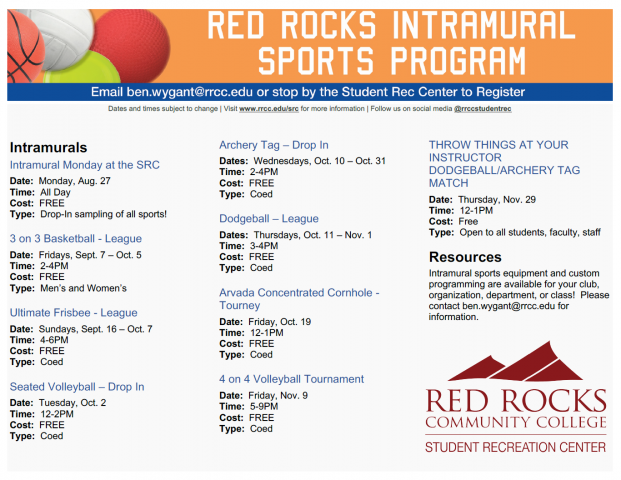 ---
Follow the Student Rec on Facebook and Instagram!