Student Recreation Center :: Upcoming Programs/Events
Upcoming Program Events at the Student Rec
 
Strong as a Fox: Bi-Annual Bench Press Competition. Tuesday April 10th, 2018 from 3-4pm (weigh-ins) and 4-6pm (competition). Contact breuna.keeton@rrcc.edu for more information. Registration forms are available at the SRC Membership Desk.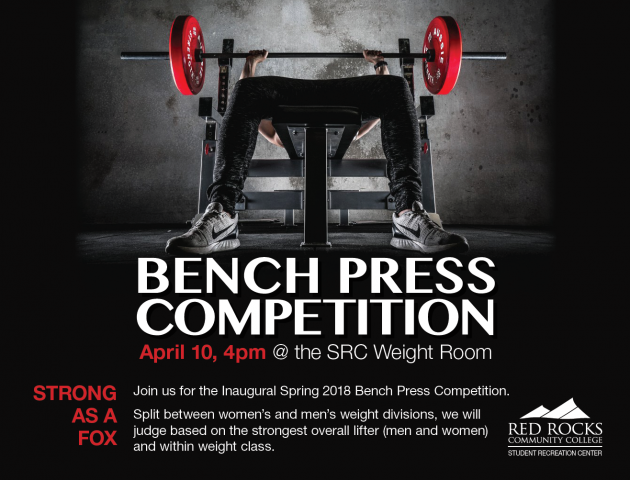 Spa Night. Thursday April 19th, 2018 from 4-6pm at the Student Recreation Center.  Contact breuna.keeton@rrcc.edu
 for more information.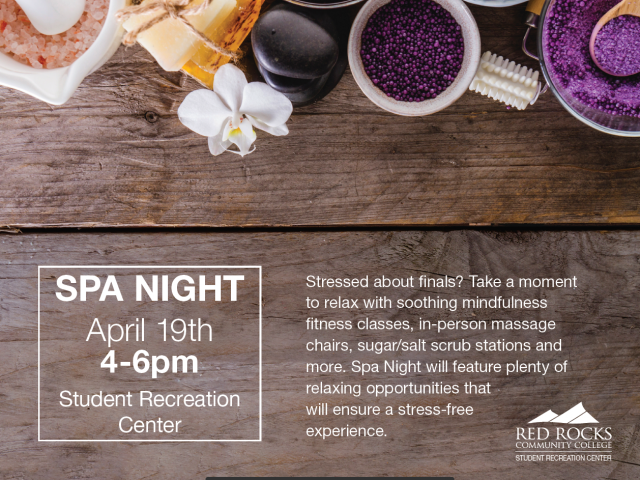 Check Out Our New Program Guides for the Spring 2018 Semester! Click on the Flyers Below for Additional Information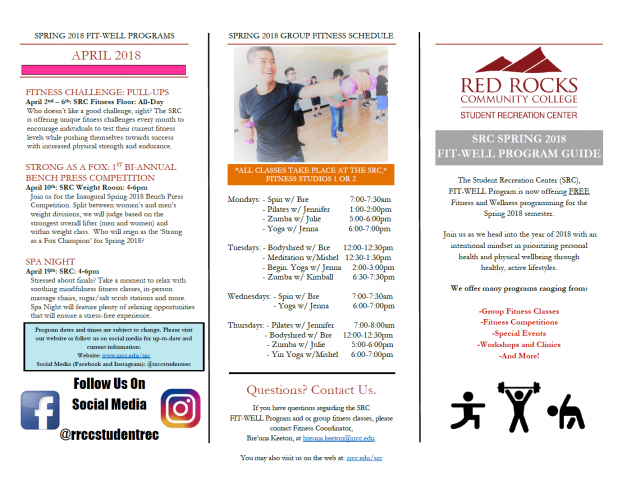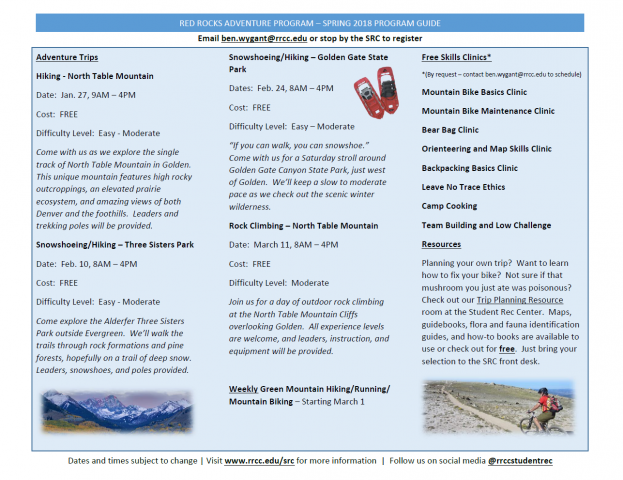 ---
Follow the Student Rec on Facebook and Instagram!