Rest & Relaxation Lounge
Welcome to the Rest and Relaxation (R&R) Lounge
 
NOTICE: The R&R Lounge is currently closed indefinitely due to COVID-19 concerns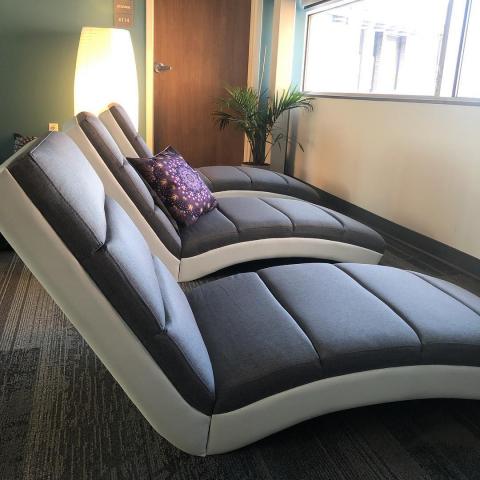 ---
In collaboration, Red Rocks Student Government and the Student Recreation Center opened the R&R Lounge in the spring of 2019. The purpose of this space is to provide RRCC students and SRC members an opportunity to rest and relax in a comfortable and private environment while on campus.
This rest and relaxation space includes many amenities, such as:
- Memory Foam Mattresses;
- Plush Bean Bags;
- Aromatherapy;
- Fresh blankets and pillows;
- Books for casual reading;
- Free Fruit Fridays, and more!
For questions, comments, or concerns, please email the Student Recreation Center at src@rrcc.edu.